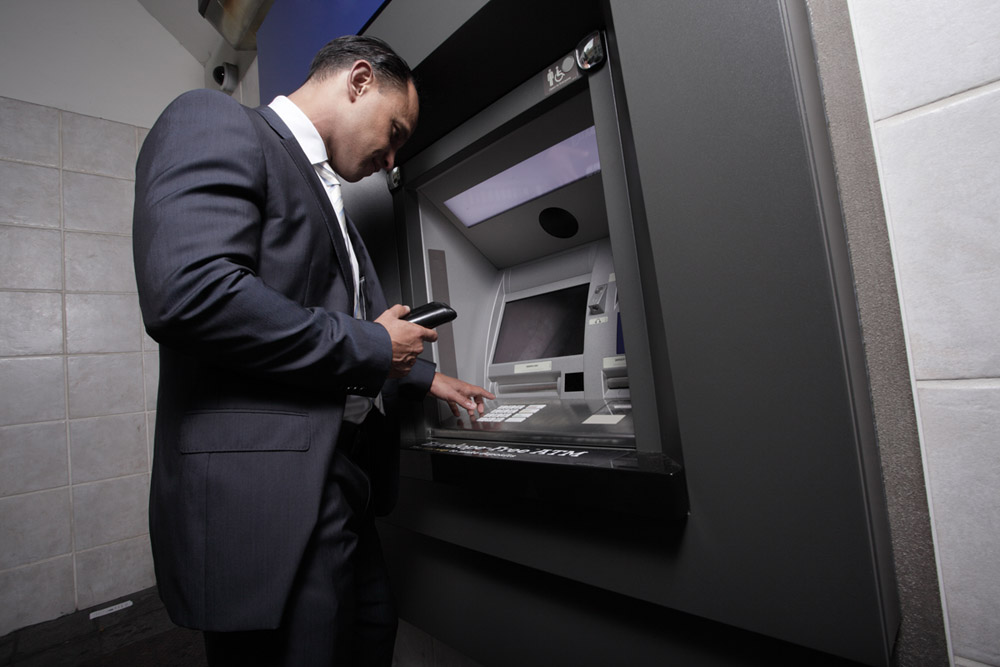 TeleEye Diversifies Security – Safeguarding People, Assets and Investments
On a daily basis, banks confront many challenges such as different security problems within branches, ATMs and cash-in-transit vehicles and overhead expenses. TeleEye is a reliable and effective security solution that not only provides high quality images, but also prevents crime and card fraud. Up until this point, many major multi-national banks have entrusted TeleEye video management solutions to safeguard their people, assets and investments across different locations.
Secure Network Connection
The operations and sites related to the banking industry tend to be closely monitored by CCTVs. These CCTV footages often contain confidential information such as personal data, passwords and sensitive documents because these are all part of the banks' daily operations. Therefore if the video footage of e.g. a bank employee entering the password to a vault was illegally obtained by an unauthorised party, there would be a crisis with critical consequences. Therefore video data and network security are of great significance when it comes to developing a robust CCTV system.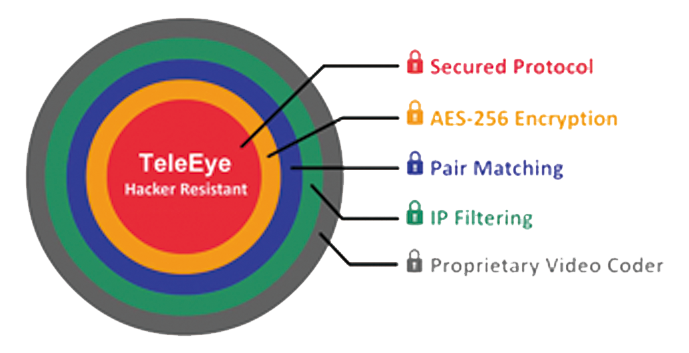 The experts at TeleEye, have specially created a Hacker Resistant technology which is incorporated into a variety of TeleEye CCTV products to form a complete security solution which is beneficial to the banking industry, such as the TeleEye GX HD recorders. There are five layers of protection: Secured Protocol, AES-256 Encryption, Pair matching, IP Filtering and Proprietary Video Coder, helps to safeguard the video data when it is delivered via a public network. This powerful system is able to separate the video network from an IP network transmission. Meanwhile, video data captured by both TeleEye and ONVIF network cameras are fully protected, thus securing the banks' video data.
Lower Investment, Higher Returns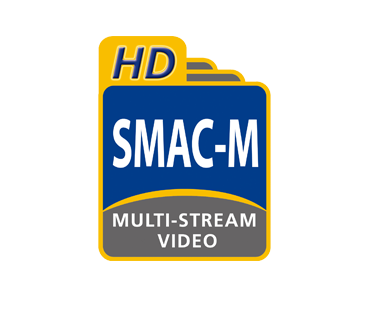 The recorders incorporated with TeleEye HD SMAC-M multi stream video coding technology, can output 4 optimal and independent digital video streams. As the video data is compressed to a smaller size, less bandwidth is required and allows longer recording in comparison to H.264 format. This saves operational costs and provides faster and smoother data transmission for real time monitoring and crystal clear images over a leased line. This is vital, as the data is of a higher quality with minimal delays, operators at the control centre, can identify and react to threats immediately. Hence eliminates the risk of details from being missed during monitoring and playback as well as less manpower is required to monitor the ATMs, branch offices and business centres.
Safe and Private Self-Service Transaction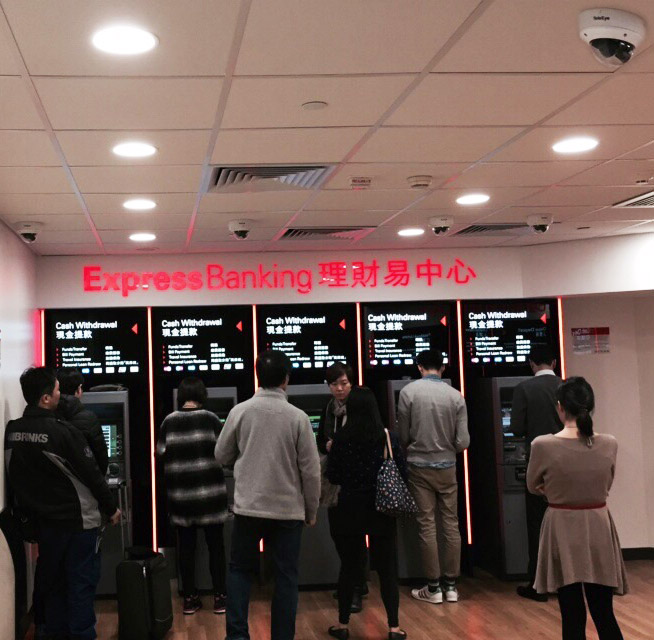 An average sized machine can hold up to $200,000 USD and with many of them being unguarded, it makes them a prime target for criminal activities such as card skimming, cash or card trapping, transaction reversal fraud, shoulder surfing or vandalism etc. These threats have been significantly reduced by installing the TeleEye systems. "TeleEye recorders acquire the transaction data from the ATMs and synchronised them with the video footages to create a text overlay with the transaction numbers, date, time and bank card numbers. With this text overlay feature, all CCTV footages can be searched by the card numbers and easily verified. It makes it easier and quicker to analyse the footage to detect suspicious transactions or activities, and assist in fraud investigations," explains Mr. Nevin Ho, Engineering Director of TeleEye Group. Although the ATM transactions are imprinted on to the CCTV footages, the passwords of the clients are not visible or recorded, guaranteeing a safe yet private solution.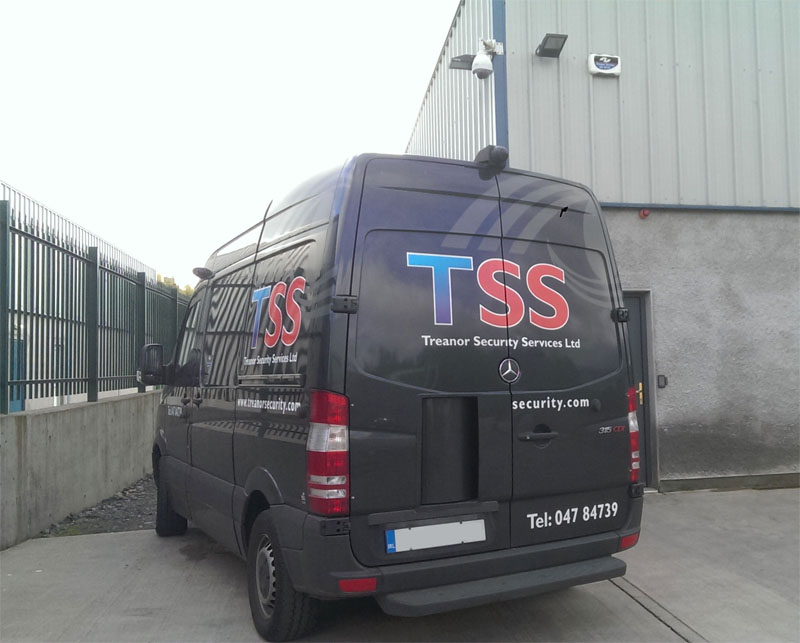 TeleEye RX538 Series of Mobile DVRs are professionally designed for securing transit vehicles security and fleet management. When low latency and unreachable fixed networks are a concern, the RX538 incorporated with TeleEye SMAC-M operates on 3G/ 4G mobile networks to support real time monitoring and recording. In case of heist threats, the drivers can trigger an alarm and send a seamless video from the DVR back to the central monitoring station. Additionally the RX538 can also be used for preventing against unauthorised access and prohibiting any direct access by the drivers to the cash vaults as they can only be unlocked remotely from the head office via a switch function on the DVR.
Centralised Management - Instant Event Handling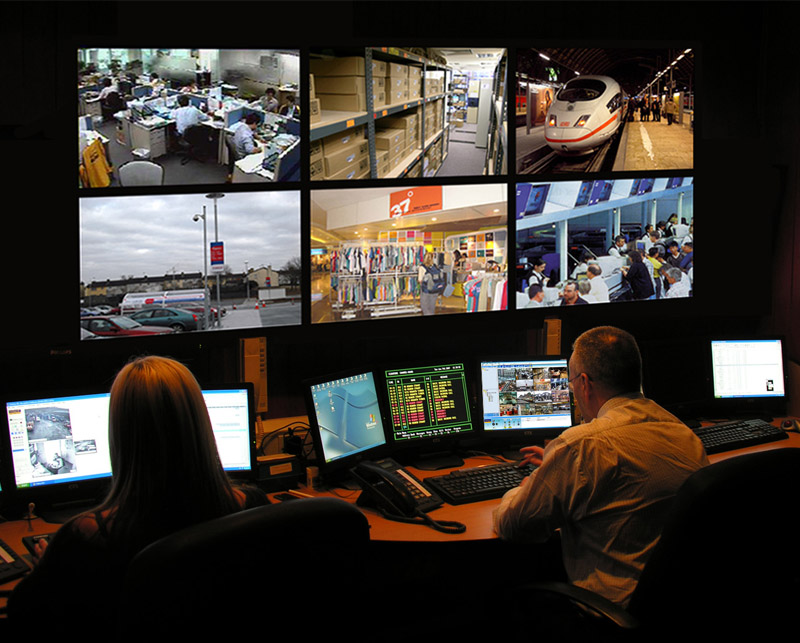 TeleEye sureGUARD is a response centre solution that offers end-to-end alarm management for multi-site industries and complies with the BS8418 standard. When an event is triggered by an alarm sensor, operators will be informed immediately by an automatic dial-back to the central monitoring station and respond swiftly. This provides a reliable and comprehensive solution, safeguards against accidents and malicious activities. TeleEye's user friendly hi-tech hardware and sophisticated software solutions make extensive supervision manageable and cost efficient.