DM6 Series - Professional Hi-Resolution IR Speed Domes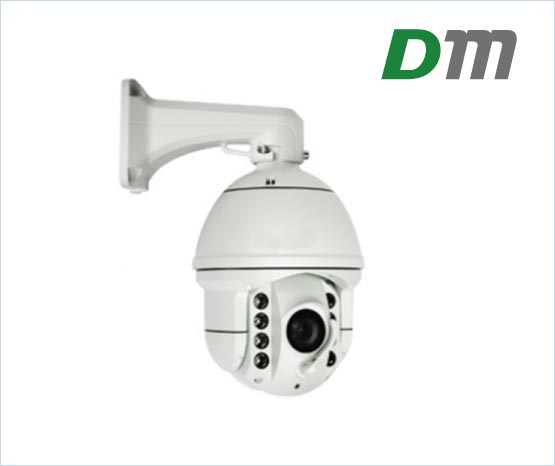 The TeleEye DM665 is an infrared speed dome with an effective IR range reaching up to 100m. This speed dome enables users to see up to a further distance and monitor in dark environments or during night times, providing clear and detailed video clarity for round-the-clock surveillance.
This speed dome also adheres to the IP66 weatherproof standard, ensuring that the camera can withstand harsh weather conditions such as preventing rain water from entering and damaging the camera's components. With the built in wiper, dusts, mist and water droplets can be removed from the surface of the lens. Combined with the WDR settings, the contrasting bright and dark areas of the captured images are tuned to improve the image quality which allows users to see clearly and prevents elements from being missed. These specifications make the DM665 a professional and powerful camera for indoor and outdoor surveillance.
| | |
| --- | --- |
| Model | Description |
| DM665 | Outdoor Wall Mount, Day/Night, 550/680 TVL, 0.0 Lux, 100m IR Distance, Zoom: Optical 33x, Digital: 12x, 255 presets, OSD, IP66, 24V AC |