RX800 Series – Analogue Digital Video Recorders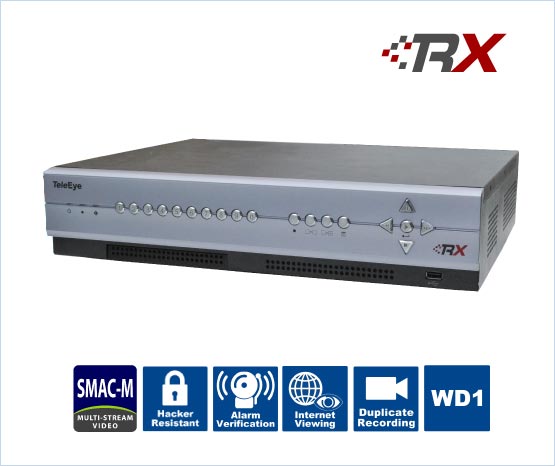 TeleEye RX800 Series is a range of is a range of 6-, 12- & 16-channel ultra high resolution digital video recorders designed for professional video and event management applications.
The RX800 series incorporates the revolutionary design Multi-stream Video Coding Technology SMAC-M for video transmission. It delivers a truly "no compromise" approach on both video transmission & excellent recording performance. 
| | |
| --- | --- |
| Model | Description |
| RX806 | 6-Channel Ultra-high Resolution Digital Video Recorder, Max. Recording Rate 150 / 180fps, 4 Internal SATA, BS 8418 Compliant |
| RX812 | 12-Channel Ultra-high Resolution Digital Video Recorder, Max. Recording Rate 300 / 360fps, 4 Internal SATA, BS 8418 Compliant |
| RX816 | 16-Channel Ultra-high Resolution Digital Video Recorder, Max. Recording Rate 400 / 480fps, 4 Internal SATA, BS 8418 Compliant |