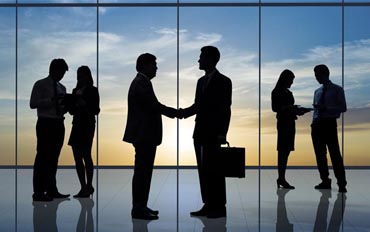 Program Overview
The TeleEye Channel Partner Program is designed to provide partners with technical information and marketing strategies, with the objective of substantially increasing market share and business opportunities for both TeleEye and partners.
We define the framework through which distributors, resellers and systems integrators may become certified to resell, install and support TeleEye's range of comprehensive video surveillance solutions. We are committed to supporting our partners at every step of the way, from pre-sales, marketing activities to after sales support services. We offer free training sessions and provide sales and marketing tools and resources that enable our partners to quickly learn about the latest technologies and applications, engage customers, and most importantly win business.
As a channel partner, your company gains access to resources that will help to create business opportunities, maximise profitability, and close deals faster. Our comprehensive program provides your company with the tools you need to reach customers and gain a long-term competitive advantage in your security practice.